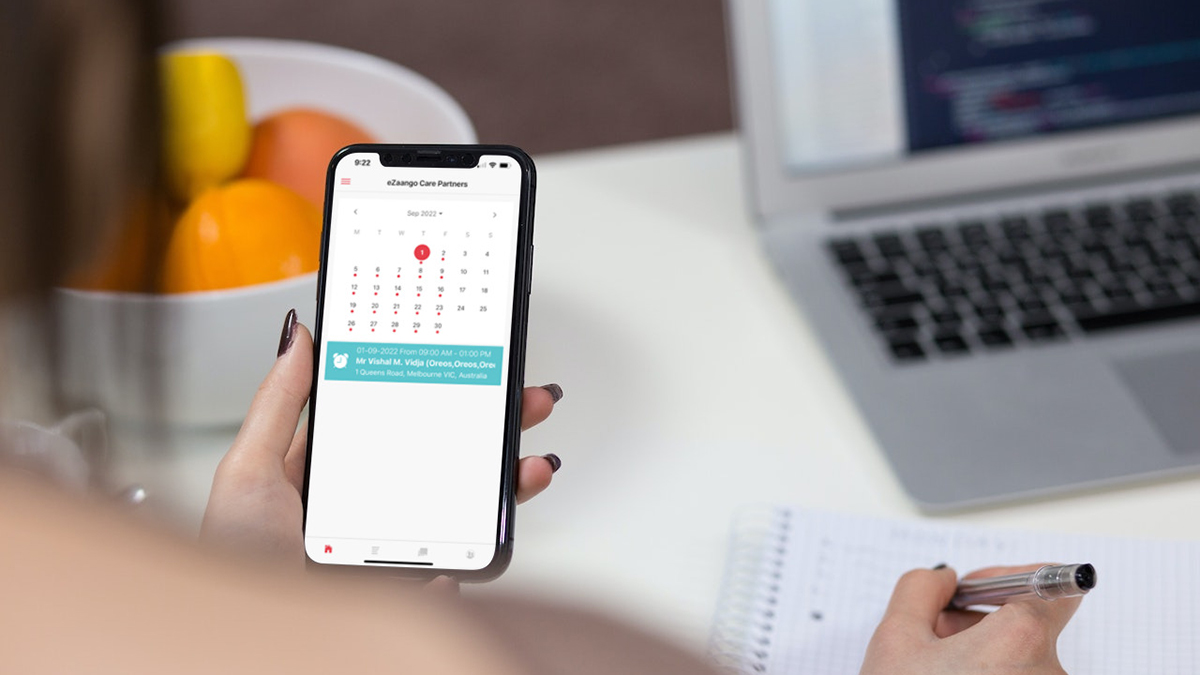 Progress notes are essential for the NDIS Registered Provider to document and track patient care. They provide critical information about a patient's condition, treatment, and response to care. They also help identify changes in a patient's illness or new problems. NDIS Care notes are usually written by the primary care provider but can also be written by other healthcare team members, such as nurses or therapists.
But what exactly are Progress notes? And what are the instructions for writing it efficiently? Well, we have got you all covered in this blog.
What are NDIS progress notes?
Progress notes are a written record of a patient's treatment that documents their care. A doctor or other healthcare provider typically makes these notes, and they provide a way to track a patient's progress over time.
It is an ongoing medical record for a service provider since it supports the patient's high standard of care and the Provider Payment Assurance Program.

Writing and tracking these notes is an essential part of daily operations for Australian NDIS providers and other healthcare-related organizations.

Progress notes can be helpful in several ways. They can help track a patient's progress, identify any potential problems, and provide a record of care that can be shared with other healthcare providers.

Shift notes should be easily accessible, concise, precise, and unambiguous. They also need to be capable of explaining to others what happened during an interaction.
Why are NDIS progress notes a crucial part of the NDIS industry?
As an NDIS provider, you will be expected to maintain progress notes or care notes for your clients. These progress notes are essential for a number of reasons:
1. Tracking the progress of client: NDIS Progress notes helps in documenting a client's progress. This is essential information for the NDIA, who use it to determine whether a client is meeting their goals and progressing towards independence.
2. Proof of Service Delivery: Progress notes provide a record of the services that you have provided to a client. This is important for billing purposes and can also be used to demonstrate the value of your services to a client.
3. Identify the need for Additional Support: NDIS Care notes can be used to identify many areas where a client may need additional support. This information can be used to upsell other services or to develop personalized plans to address specific needs.
4. Record Client Interactions: NDIS Progress notes provide a record of your interactions with a client. This information can be used to build rapport, trust and ensure that you provide a consistent service level.
What is recorded in Nursing Progress Notes?
Progress Notes record many facets of residents' lives. A few examples are:
The drastic or subtle decline in interest in social interactions

Sudden alterations in health

Visits from health professionals

Reactions to medications

Dietary notes

Therapeutic actions effects

Changes in behaviour

Reduced involvement in activities

Decline in health

Absconding

Errors
Progress notes are an important way for NDIS providers to keep track of a patient's progress and any changes in their condition. By keeping accurate and up-to-date progress notes, NDIS providers can provide the best possible care for their patients.
Writing NDIS Progress Notes Accurately: A Comprehensive Guide
Now you know that shift notes are essential in documenting patient care. But what exactly should you include in a progress note? Well, that's the question!
Here are some tips to help you write practical NDIS care notes:
1. Use the SOAP format:
The SOAP format is a widely used method for writing NDIS progress notes. SOAP stands for Subjective, Objective, Assessment, and Plan. Here are a few NDIS progress notes examples to help you better understand the format:
Subjective:
The patient reports her mood has been "up and down" since her last session. She has been having difficulty sleeping and feeling more irritable than usual. She reports that her appetite has been poor and she has trouble concentrating at work.
Objective:
The patient appears to be in some distress. She has dark circles under her eyes and seems to have lost weight since her last visit. She reports that her energy levels are low and she has difficulty completing work tasks.
Assessment:
The patient is experiencing symptoms of depression. She is at risk of developing complications if her symptoms are not adequately treated.
Plan:The patient will be started on a course of antidepressant medication. She will be referred to a therapist for weekly sessions. She will be asked to keep a mood journal to track her progress.
2. Be specific:
When writing progress notes, it's essential to be as specific as possible. This will help ensure that the NDIS Care notes are accurate and can be easily understood by other team members.
3. Use medical terminology:
When writing progress notes, it's important to use medical terminology. This will help ensure that the notes are accurate and can be easily understood by other care team members.
4. Keep it concise:
NDIS Care notes should be concise and easy to read and understand. Try to stick to the facts, and avoid including unnecessary information.
Looking for a NDIS Software that's easy to use? You're in the right spot!
Whether you are juggling with multiple subscriptions or writing care notes by hand, at eZaango we know what matters the most, and that are your clients. Thus, if you are looking for a software that can cut down your admin work, streamline your services and most importantly give you much more time for better care, then eZaango is one of the best NDIS software to consider.
1. Ease of use: NDIS care management software- eZaango is pretty easy to use, has a very user-friendly interface that makes it easy to find the right tools for NDIS Providers.
2. Security: Privacy is one of the top-notch things a software should provide especially in a delicate industry as NDIS. Our NDIS compliant care management software is 100% secure, with data encryption and other security features to protect patient privacy.
3. Reporting: Our software also offers impressive reporting features so you can track progress and identify areas for improvement.
4. Support: The eZaango NDIS software provides technical support round the clock, so, if you are in a pickle, we are simply a call away!
So, if you are looking for a software that can easily manage your business with minimum admin time and high efficiency, then eZaango is your answer! A software designed to run your business. Plus, it's affordable and easy to use. Contact us today to upgrade your software.
So, why wait Schedule a consultation today and learn what how our customised management software will support you.
---
Date: Sep 02, 2022