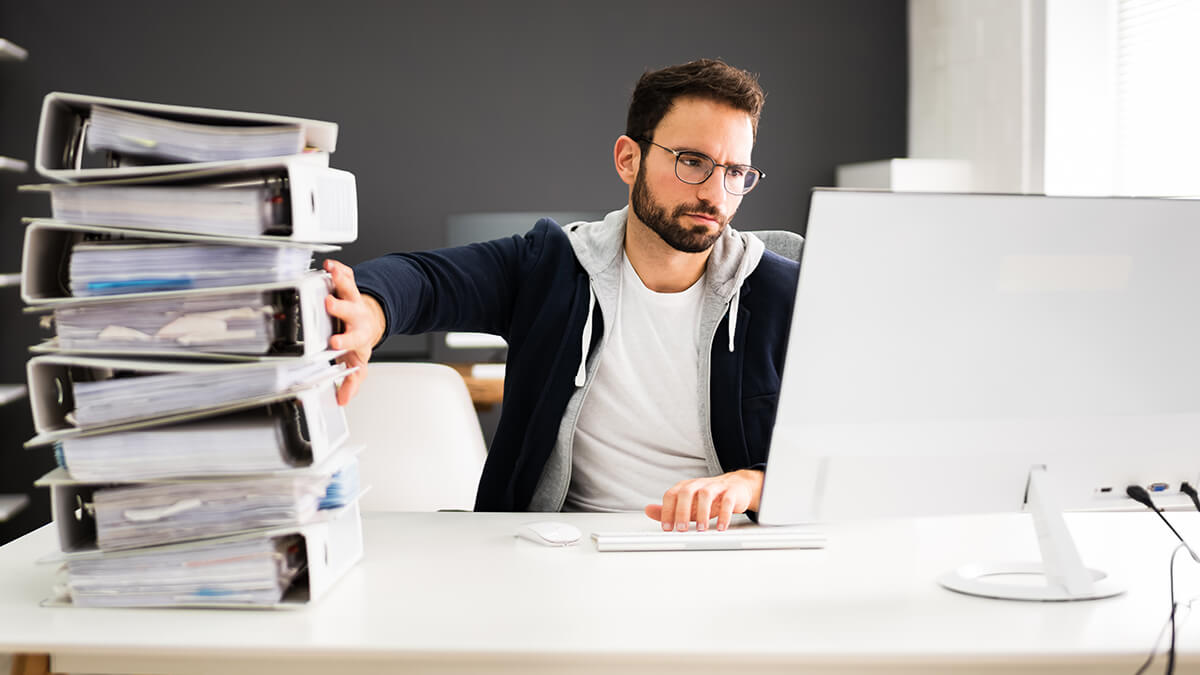 Are you still storing data on paper-based systems? Tracking shifts in excel sheets, getting frustrated with the loss of data? Well, in a world where we are constantly inundated with information, it is important to have a system that can keep up.
Digital systems are not only more efficient, but they are also more accurate. While being flexible and streamlined, going digital can seem to be an overwhelming task but one, which is necessary for growth. With paper-based systems, it is quite easy to misplace or lose important documents whereas if you have a digital system, everything is accessible, stored, managed, and more importantly, it's less time-consuming.
Overall, shifting from paper-based to digital systems is a smart move for NDIS Providers. It will save you time, money, and frustration in the long run.
Roadmap to successful digital transition
Step 1: Evaluate why you want to shift to the digital medium
Are you still using paper-based systems to manage your NDIS business? If so, you may be missing out on the many benefits of digital care management software. Here are just a few reasons why you should make the switch to a digital NDIS software system:
1. Increased efficiency – With NDIS care management software, you can streamline your processes and procedures, making your entire operation more efficient.
2. Improved communication – Say no to loopholes or misunderstandings with the help of Care management software that can help you improve communication between staff, clients, and other stakeholders.
3. Greater flexibility – Every business is different just like every client, so our NDIS care management software is tailor-made to your needs and requirements.
4. Cost savings – With digital care management software, you can save money on paper, printing, and storage costs.
5. Better data management – Privacy is a necessity, especially in a sector as complex as NDIS. With digital care management software, you can store, manage, and analyse your data, giving valuable insights into your care services.
Step 2: Collaborate your needs and audit them accordingly
Regarding the National Disability Insurance Scheme (NDIS), collaborating and auditing with digital software can be a great way to streamline the process and ensure everyone is on the same page.
Software offered by eZaango can help you manage the NDIS process from start to finish, and can be a valuable tool for both service providers and participants. By collaborating and auditing together, we can ensure that the NDIS works effectively and efficiently for everyone involved.
Step 3: Research about the best NDIS software that will suit your needs
There are some points to keep in mind while you research or choose the best NDIS software:
1. Ease of Use
You want a software that is easy to use and comprehend. It should be intuitive and have a user-friendly interface.
2. Functionality
Your software should be an exact representation of what your business is, thus the software should match your NDIS business needs and functions.
3. Support
The company should offer good customer support in case you have any questions or problems. The software offered by eZaango comes with amazing customer Support.
4. Price
Make sure the software is affordable and within your budget. Price is a crucial factor while deciding the preference for a suitable NDIS Software.
5. Reviews
Testimonials are the best way to judge a software, and what other clients feel and think of the software can help you analyse if this is what your business needs.
Step 4: Get a price quote and understand your budget
After looking at the above important points, it's time to get a personalised quote from the software company. If you are looking for eZaango's pricing – simply fill in the form provided on the website, with your contact information and a brief description of your needs. One of the expert representatives will be in touch shortly to provide you with a tailor-made price quote.
Step 5: Implement a project plan for transferring data to the digital medium
You should also consider how you will transfer your data from paper to digital format, and whether you will need to hire someone to help you with this process.
Once you have found the right software for your business, transferring your NDIS paper data to a digital format can be quick and easy. This can save you time and money in the long run, and help you provide better service to your clients.
Looking for the best Software for NDIS providers? Well, you're in the right spot!
eZaango Care Partners believes in tailor-made experiences that suit your business needs. So, if you deal in SIL, SDA, or looking for an all-in-one NDIS software that can handle rostering, timesheets, invoicing, care notes and a lot more, then you are at the right spot with eZaango Care Partner- a software solution for your NDIS business.
---
Date: Aug 27, 2022